by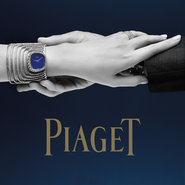 "We are not in the watchmaking business, we are in the true luxury business."
- Yves Piaget
When I ask many young CEO's and marketing people "Who's your competition and why are you better?" they answer with a list of both strengths and the competitors' longer list of weaknesses. In addition, they rarely include the big competitor which is the customer's status quo.
Here's how to think strategically about competition.
HIGHLIGHTING A COMPETITOR'S WEAKNESSES RARELY WORKS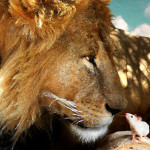 Today's customer's are more informed of competitor's strengths and weaknesses (especially if they are already using the products)
Customers buy because the perceived strengths outweigh the weaknesses (which they're told are temporary)
Often the competitors' strength is much broader than just the product (e.g. financial strength, longevity, service etc.)
DE-POSITIONING A COMPETITOR'S STRENGTHS CAN TIP THE BALANCE
Here are 5 questions to get you started de-positioning a competitor...
1) If me and my competitor both had the same product who would win and why?
Neutralize those... through partnering, guarantee's, customer insurance etc.
2) If we swap products with our competitor who would win and why?
Extends the issues from above, neutralize these also
3) Who is my "Perfect" customer that would buy from me instead of my competitor?
Qualify leads to this description and keep closing gaps
4) What is my competitors "Perfect" customer that will buy from them no matter what ?
FIlter leads and don't spend energy here, learn what they value in the competitor's strengths
5) Can the opposite of my competitor's strength also be a strength?
If so... consider positioning there and migrate customers to the other side

The opposite of a fact is falsehood, but the opposite of one profound truth may very well be another profound truth"

- Niels Bohr
You must fulfill a minimum requirement on every axis of competition... but you only need to differentiate on one (see my 60 Minute Marketing MBA Presentation). Here are some examples I've experienced:
THEY HAVE... Great technology BUT... not based on open technology price curves
THEY HAVE... Large existing network BUT.... compete with customer's cycles of learning
THEY HAVE... Financial strength BUT... not as strong as our combined partner's
THEY HAVE... Been around BUT... don't offer disaster insurance
THEY HAVE... Big user base BUT... you're not that important to them
You get the picture... a little progress here can pay off in higher sales!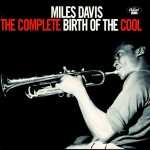 "Half of being cool is doing what nobody else is doing."

-My friend Tommy Nelson




by